St. John the Evangelist Anglican Church
Parish of Salmon Arm / Sicamous
Diocese of Kootenay

Anglican Church of Canada
170 Shuswap Street SE, Salmon Arm, British Columbia, V1E 4H7
Telephone: (250) 832-2828 Email: stjohnsa@shaw.ca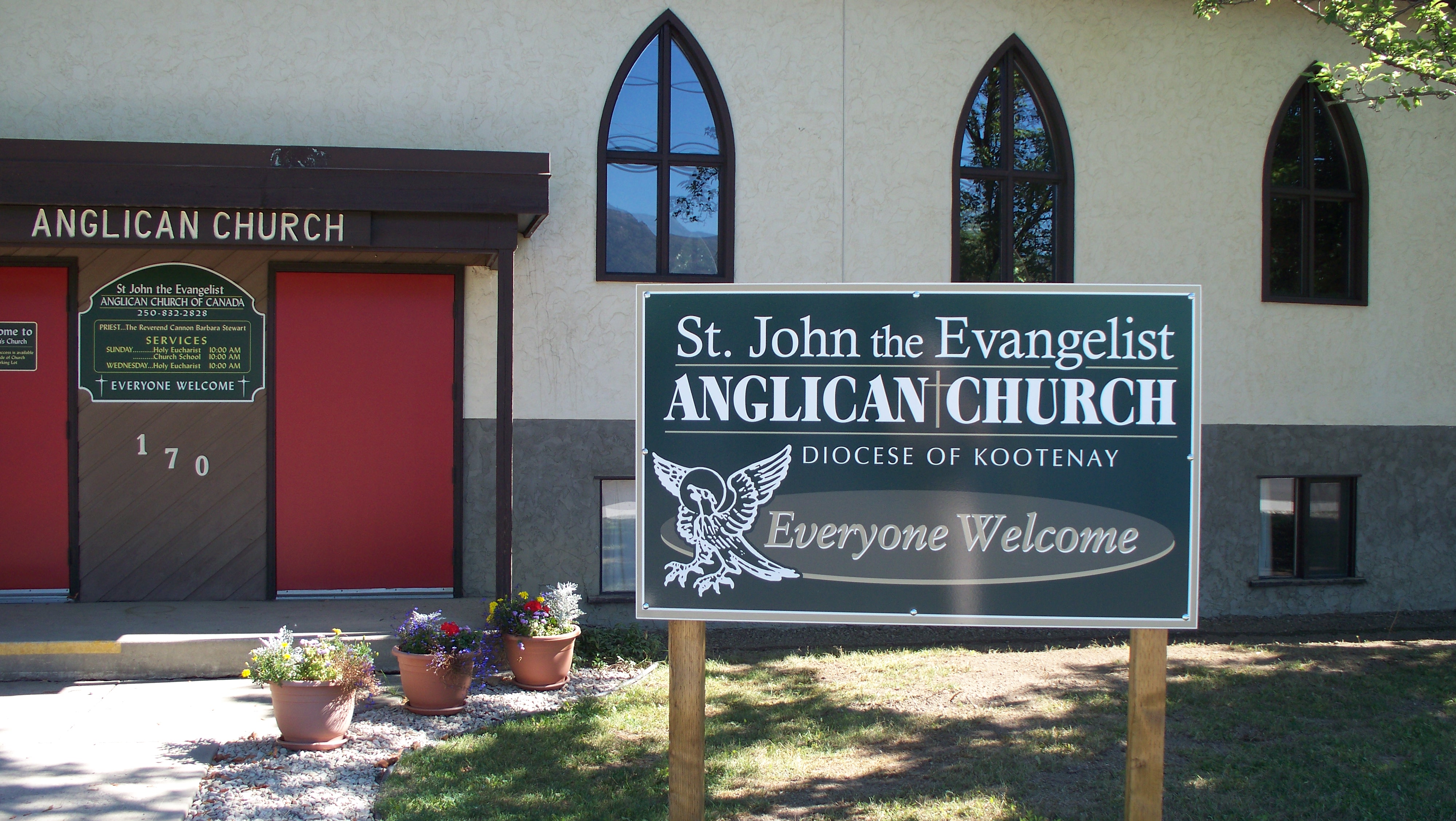 Incumbent: Bishop James A.J. Cowan

Be sure to click on the SERVICES link on the left sidebar to read informati
on about ou
r regular weekly Worship Services
and ....
SUNDAY,

October 30th, 2016
5th Sunday JOINT Service & Pot-Luck Lunch

St.James, Armstrong -- Service at 10:00 a.m.

The church office is staffed on Thursdays and Fridays. If there is no one
available to take your call, please leave a message on our answering machine: 250-832-2828.
The answering machine is regularly monitored.
Check the "Monthly Activities" for the many events which take place at St. John the Evangelist.
Everyone is Welcome!
Your interest in the life, work and mission of our parish is appreciated.
If you are looking for an Anglican parish in the Shuswap area, we know

you will find us a welcoming community where you can grow in faith.